by Senji on Aug.10, 2011, under News, Reviews
Review- Ziterdes Abandoned Factory
http://www.ziterdes.de/ziterdes/de/
Although I'm fully capable of making my own terrain, I've grown fond of buying pre-
made pieces. Sometimes I just have too many projects going on and a company like
Ziterdes produces quality products that can go on my tabletop.
Ziterdes is a subsidiary of the famous NOCH GmbH & Co. KG. Their name is derived
from Mr. Wilhelm Ziegler-a guy who came to them with the idea of
making gaming terrain. Ziterdes stands for Ziegler Terrain Design.
All of the pieces come pre-painted and
are cast out of rigid
urethane foam which makes them very light weight and durable. Ziterdes has
approximately 250 different scenic items designed for use with 25-28mm gaming.
Abandoned Factory
The factory is a one piece foam cast and looks like it came straight out of the 1900' s. It
comes pre-painted in grey and could really use some colours to liven it up.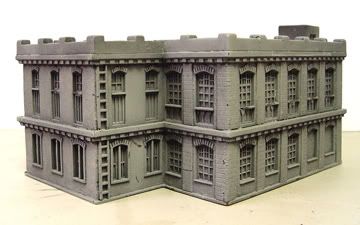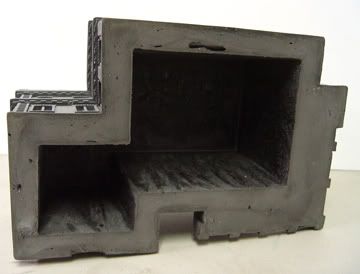 It is a large sized building measuring 13" X8" , stands 6 ¼" tall, and is loaded with lots of
details. This building would work well in pulp and steam punk games.
Half of the building is covered in brick work. The bricks can be hand painted or dry
brushed.
The arched lintels add a lot of character to the windows.
The docking bay has metal roll up doors and what appears to be a lift.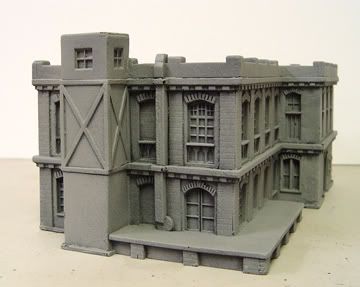 The dentils give it that Gilded Age look.
The parapet with castellations make a great spot for a sniper.
Below are painted pictures of the building. Painted Mailfaux miniatures are courtesy of Fernando Enterprises.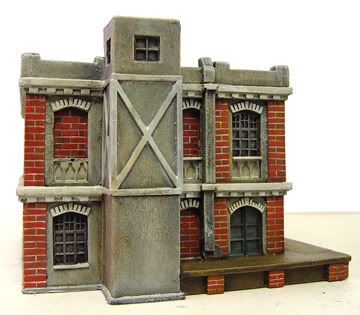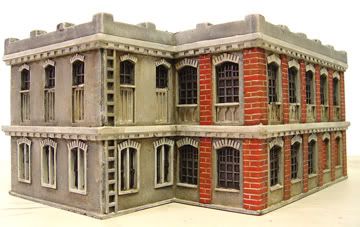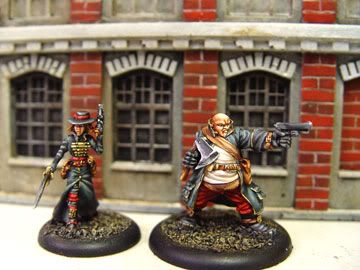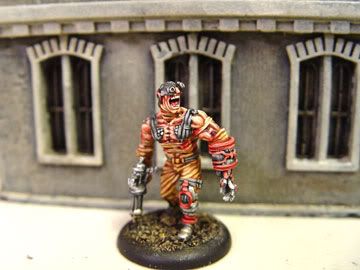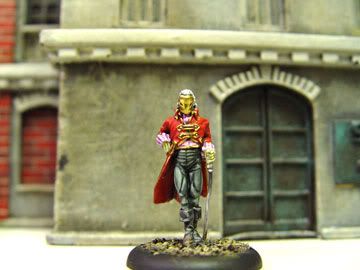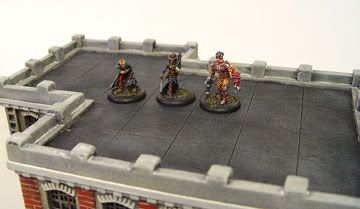 This is a really great terrain piece and Ziterdes has several other buildings which would
work well with the factory. All of these together would make a nice thematic table-top.
If you don't see Ziterdes products at your local gaming shop ask them to bring them in
through ACD Distribution.