by Senji on Jul.14, 2011, under News, Reviews
Review- Quantum Gothic Armoured Wall Starter Set
http://www.quantumgothic.co.uk/
Quantum Gothic produces high quality resin terrain pieces for 28mm gaming.
Whereas other manufacturers make scenery for various genres, Quantum Gothic focuses solely on a futuristic dark gothic setting and their pieces capture the aesthetic quite well.
Quantum Gothic Armoured Wall Starter Set
The Armoured Wall Starter Set comes with 8 pieces- 2 long, 4 corners, and 2 destroyed.
The pieces are solid and quite substantial. They are not going to be falling over while gaming.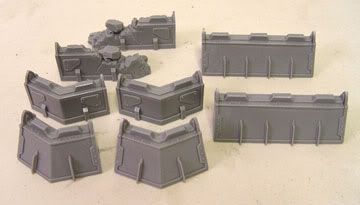 The wall looks intimidating and highly defensible. It's covered in metal supports and tons of rivets. The top of the wall has small barriers which form firing slits.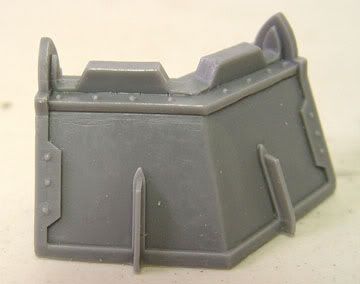 It was nice to find that all of the casts were clean and free of air bubbles. The pieces are all solid casts of resin so there is no assembly required.
The wall series is well designed and meant to be modular. With the basic set you have enough pieces to do several different configurations. I recommend buying additional pieces so you can have the wall curve around an important objective or enclose a city block.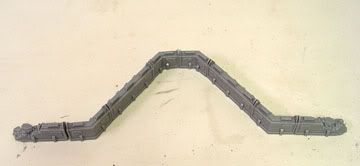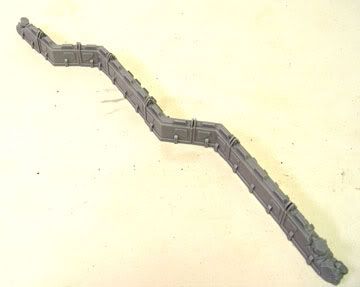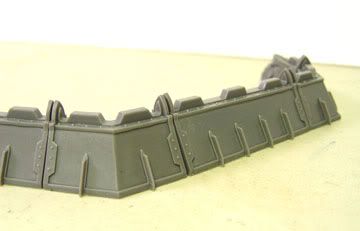 The long wall pieces measure 4"long by 1 ½" high, the corners are 2 ¾" long by 1 ½" high, and the destroyed pieces are 3 ½" long by 1 ½" high.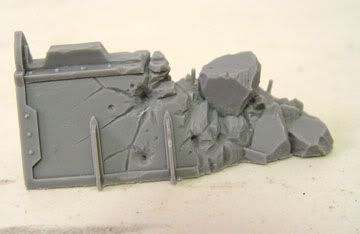 The modular feature has allowed Quantum Gothic to make many other scenery pieces which can be integrated into the wall. These include a bunker, gate, watch tower, gun emplacements and much more.
I painted up the wall set to be a part of an urban landscape.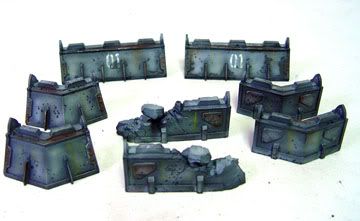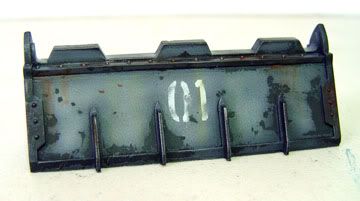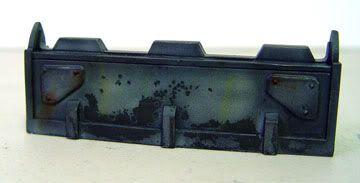 I love the basic wall set and plan on getting the other sets so I have all the options available for my gaming table.