Archive for July, 2012
by Senji on Jul.11, 2012, under News, Reviews
Review- Ziterdes Iron World Scenery
http://www.ziterdes.de/ziterdes/de/
Forge World recently released the Zone Mortalis rule set. It was fun to play and is designed for indoor combat. There are many options for those that don't want to
buy the Forge World tiles. The new Iron World scenery by Ziterdes is modular and can be used to represent the inside of a hive world or integrated with other scenery
for urban complexes, and industrial areas.
I have reviewed many pieces from Ziterdes and have been happy with all of them. The pieces are durable, light weight and modular.
The Iron World scenery is part of the Urban War range and is loaded with futuristic gothic details. The scenery will fit right in on a 40K table top.
Each piece is cast in black foam and can easily be dry brushed to completion.
The pieces have a rough texure to them, which is due to the 3d printing process they used to create the masters. The texture helps to add a weathered look and makes
it easy to dry brush.
Iron World Trench System
The Iron World trench system is comprised of four different parts. By purchasing additional sections you can have a highly modular system that can criss cross the
table top.
The T section measures 7″X7″ and the walls are 1.75″ high.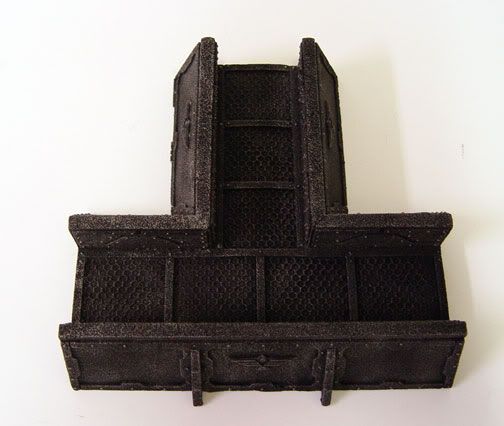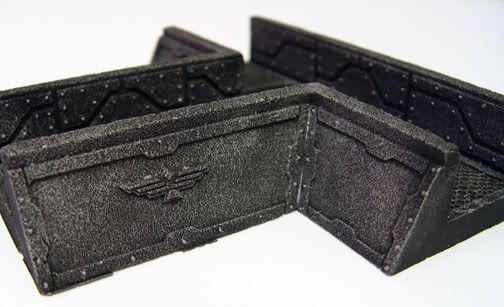 The L section (not pictured) measures 7″X7″ and the walls are 1.75″ high.
The Straight section is 7″ long and the walls are 1.75″ high.
Trench end cap is 3″ wide and the walls are 1.75″ high.
The Iron World bridge measures 7″X3″. It is designed to be used with the Iron World Ramp or Iron World Pier.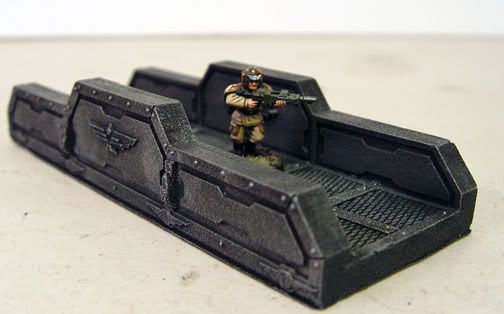 Iron World Ramp is 3″ high. The ramp has a small lip which will let the bridge sit comfortably on it. Each grated panel is separated by metal strips which helps to
keep the models from not tipping over.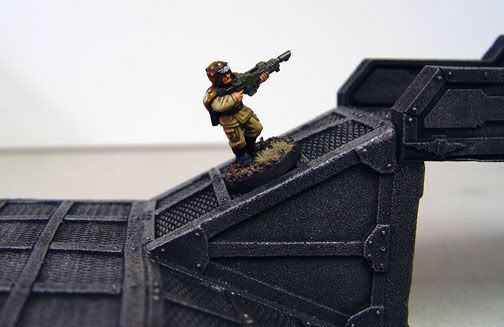 Iron World Bridge Pier Quarter is comprised of two parts and is cast in resin. The pier is 3″ high and is designed to connect multiple bridge sections.
Iron World Bridge Pier Triangle is comprised of two parts and is cast in resin. The triangle 3.25″ high and is also used to connect up to 3 bridge sections.
The Iron World series has two different "rooms". Each is a quarter section, so you will need 4 to make a full room. Both rooms are loaded with detail and each of
them has a door. These peices can work for diorama's as well as for gaming terrain.
The Iron World 90 degree room is 7″X7″X3″.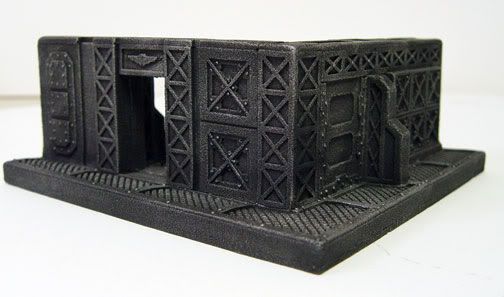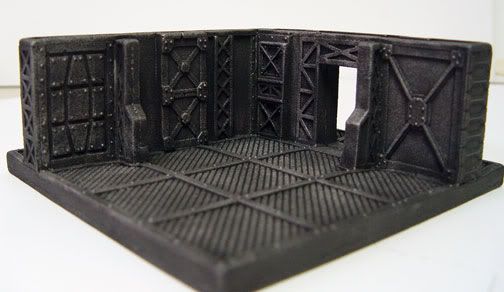 Iron World 45 degree room is 7″x7″x3″.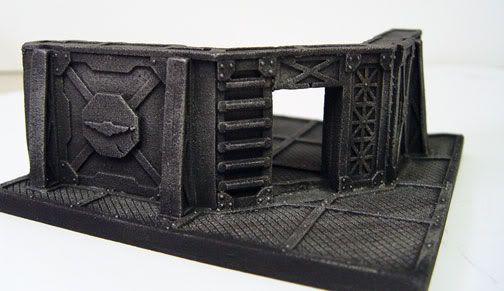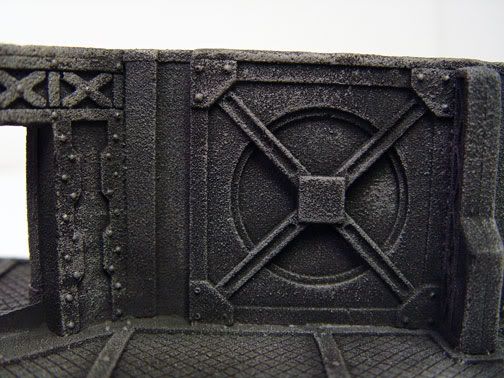 The complete room measures 14″X14″X3″ and there is plenty of room to add in accessoires for cover.
Ziterdes offers resin cast barrels and crates for use with your terrain. These would be good for blocking terrain.
Here are painted examples of the Iron World scenery.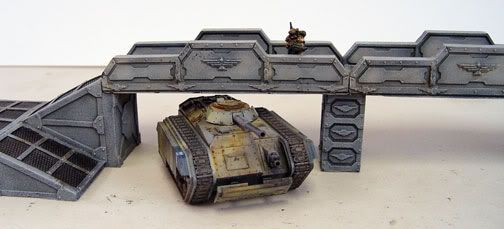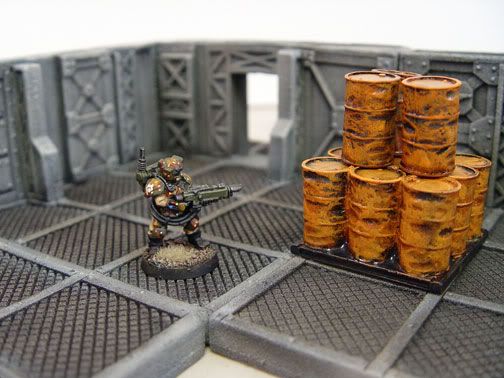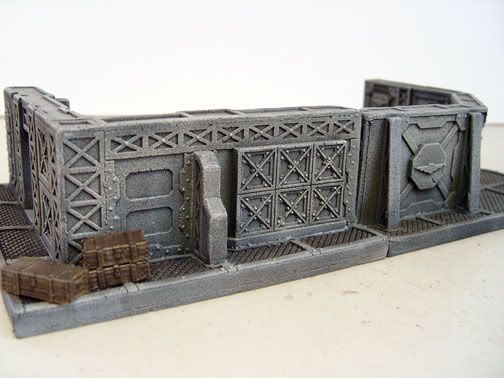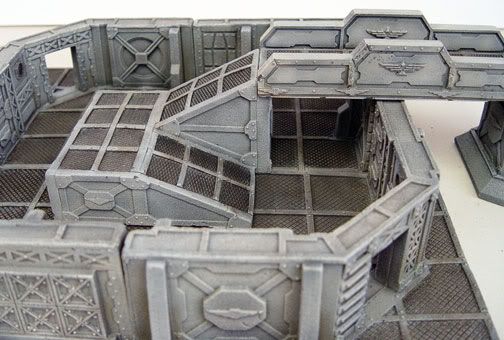 I'm really happy with this new set from Ziterdes. It is modular and will blend in well with any GW kits you may have.
If you don't see Ziterdes products at your local gaming shop ask them to bring them in
through ACD Distribution .
Leave a Comment
more...