Archive for December, 2011
by Senji on Dec.24, 2011, under News, Reviews
Review- Ratgard Sciuridae Infantry Fight Vehicle & IFV Hull Extra Armor Upgrade
Set

Ratgard Miniatures Design Bureau is one of many companies that are designing after
market parts for popular GW kits.
The first kit Ratgard has released is the Sciuridae Infantry Fighting Vehicle. This
8 piece resin conversion set modernizes the GW Imperial Guard Chimera by it's smooth
and rivetless surfaces. It will fit on both the old and new Chimera's. The pieces
are beatifully cast and are clean and air bubble free.
The Sciuridae takes many of it's design cues from the Soviet BMP-1. The low profile
turret, the top hatch and rear doors are obvious examples.
The kit is very easy to assemble. Just build the Chimera's tracks and add the
bottom plate. Then add the Ratgard top hull and back door.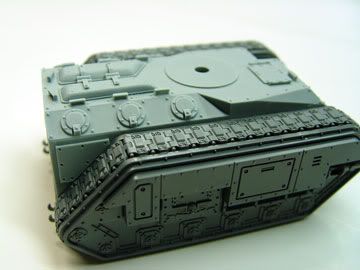 The turret is comprised of 6 pieces and is also easy to assemble.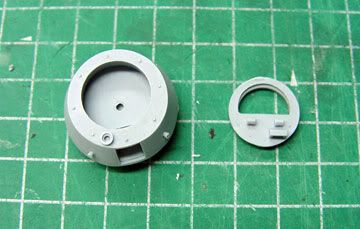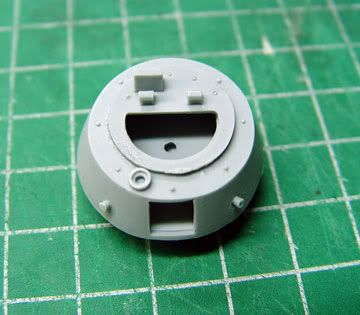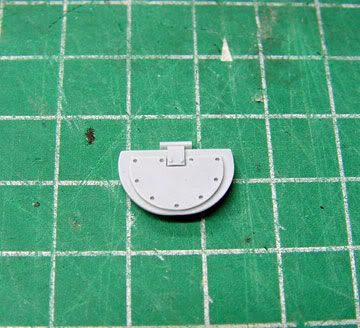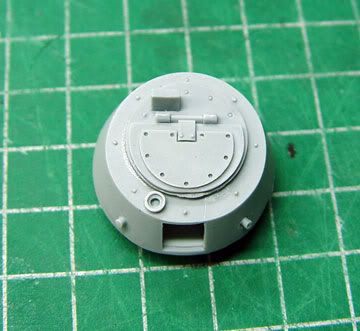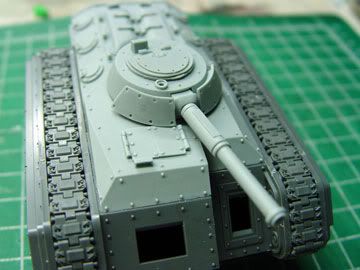 The completed kit.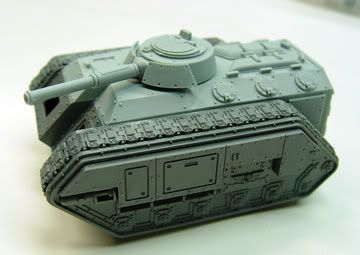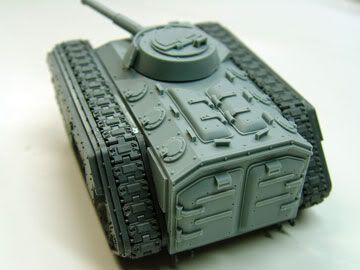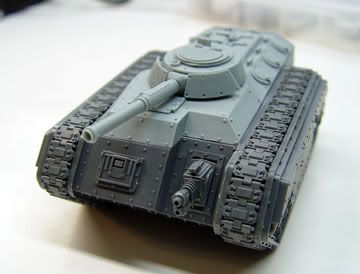 The Sciuridae Infantry Fighting Vehicle kit is simple and is fast to do. I love
the look of this kit and with the extra armour set it will make my command Chimera
stand out from the stock versions.
Ratgard IFV Hull Extra Armor Upgrade Set
The extra armour set is comprised of 12 parts. The casts are clean and air bubble
free. The set is very easy to add on to any Chimera chasis.
The oval shaped exhaust ports look a lot better than the stock version.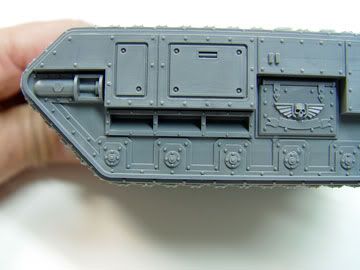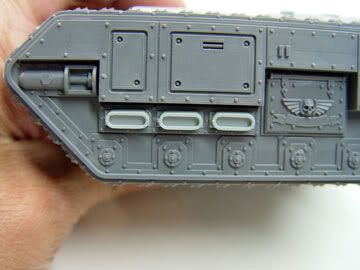 The armour panels fit nicely over the side of the Chimera and cover the cargo
compartment. They look like modern reactive armour plates and would be a good way
to help your command vehicle to stand out.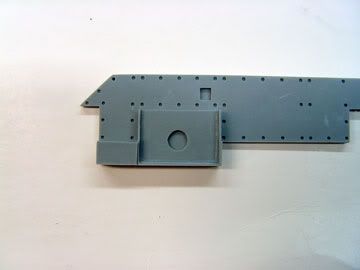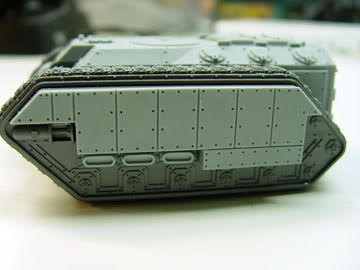 The kit comes with a optional driver window cover.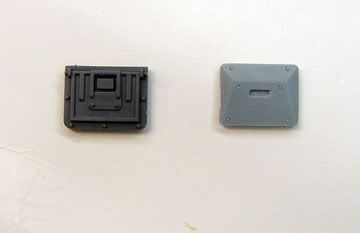 The blast plate is the final piece for the extra armour set.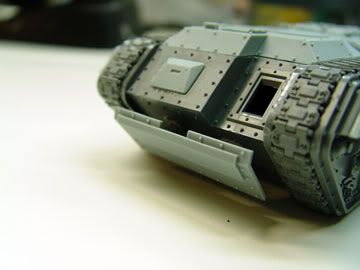 Below are painted pictures of the tank. Scenery elements courtesy of Quantum
Gothic.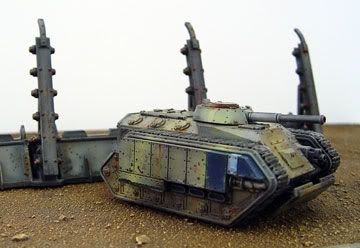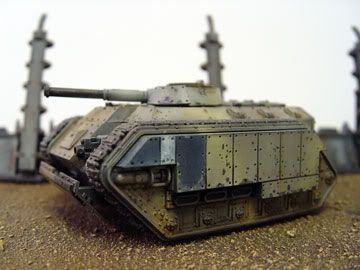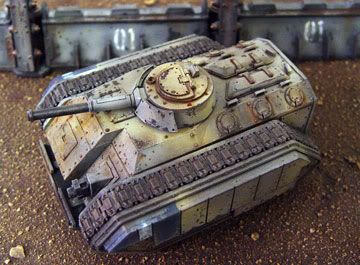 I am really impressed with the kits from Ratgard. All of the casts are clean and
free of flaws. They are also very easy to assemble. If you have a guard army and
want it to stand out from the rest, you should really consider picking up these kits
from Ratgard.
1 Comment
more...