Archive for September, 2011
by Senji on Sep.11, 2011, under News, Reviews
Review- Ziterdes Landscaping Materials
http://www.ziterdes.de/ziterdes/de/
NOCH GmbH & Co. KG is one of my favorite scenery supply companies. They are
widely known by the model train enthusiasts but hardly known to gamers. Ziterdes helps
to branch that gap by introducing war gamers to scenic materials that have long been
used by railroad fanatics.
Ziterdes has repackaged some of their parent company' s items to market them to gamers
for scenery and basing. Along with standards such as static grass and ballast, they also
have water making materials, laser cut plants, trees, snow, and much more.
Summer Autumn Grass Tufts
The grass tufts are 6mm size static grass mounted on a flexible transparent base. The
grass fibers stand up and feather outwards. They are made up of a mixture of different
coloured rayon fibers. These grass tufts are great for representing weeds, uncut grass
along a fence, grass in the middle of a well worn path, and so on.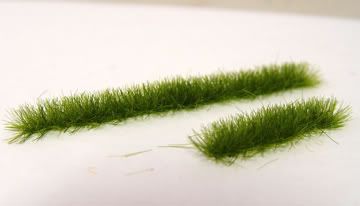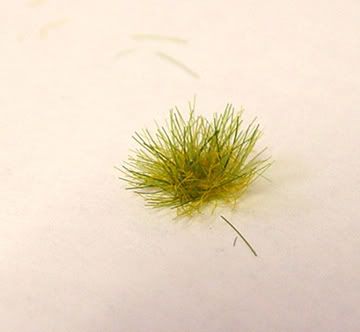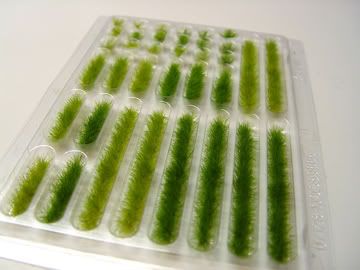 To use these, simply add a drop of glue and place the tufts on it.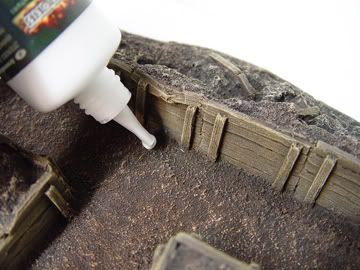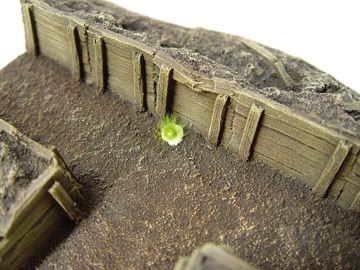 Static Grass
Ziterdes has many different colours of static grass.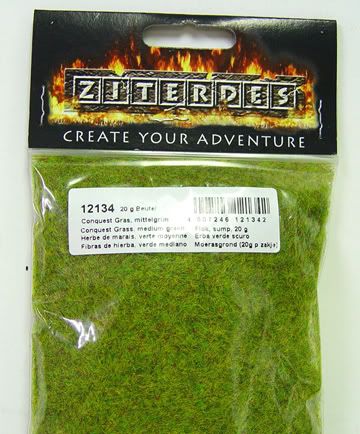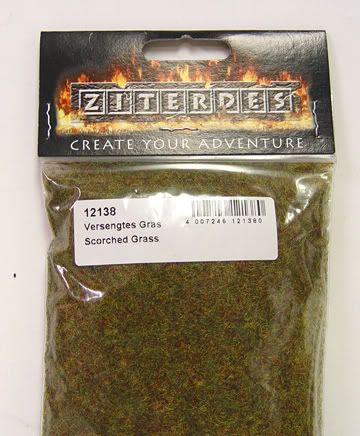 The Conquest Grass is a beautiful blend of brown, yellow, and green fibers. The bright
colours really stand out and make your scenery pop. The Scorched Grass is much darker
and is a blend of dark green, yellow and brown fibers.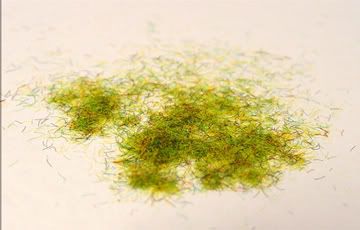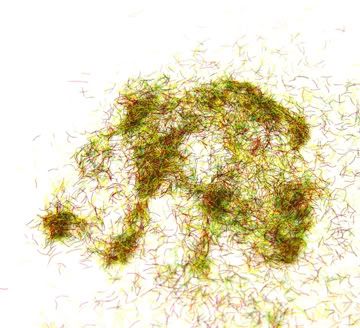 I usually layer static grass and like to use these two together.
Static Grass Applicator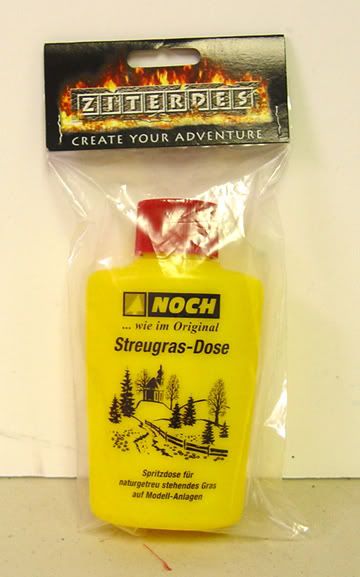 One of the problems with large patches of static grass is getting the fibers to stand up.
Often times you will find the grass laying on its side and looking matted. This little puff
bottle makes realistic looking grass easy to do.
To apply the grass, first paint on some Ziterdes Grass Glue. The glue has additives to
slow down its drying time. This makes doing large swathes of grass easy. If you use
standard white glue when doing large areas, as the glue dries, it will shrink leaving you
with an uneven and unsightly pattern.
Next, remove the cap and fill the bottle up to 50% with static grass.
Give it a slight shake to activate the static charge and then puff the grass onto the glue.
The grass fibers will be standing up and the glue will dry clear!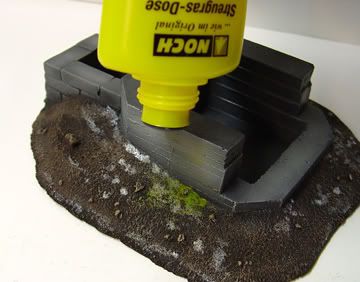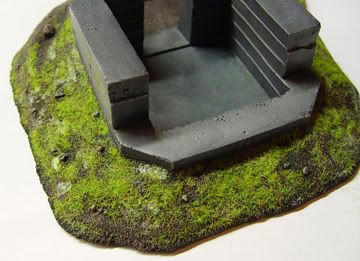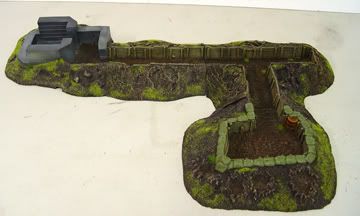 I used all of the products on the trench piece and was able to finish covering it in just a
few minutes.
If you like to make scenery pieces like I do, I recommend trying these items. If you
don't see Ziterdes products at your local gaming shop ask them to bring them in through
ACD Distribution.
Leave a Comment
more...